The Benefits And Drawbacks Of Triple Glazing Derby
More and more homeowners in Derby are now considering triple glazing in a bid to improve the energy rating and warmth of their properties. Ultimately a better energy rating should make your property better insulated, quieter and easier to sell and with lower energy costs.  Typically Triple Glazing  windows are composed of three different glazed layers of glass and they come is a variety of different sealed units.  In this article, Carrington Windows are going to talk about some of the benefits and drawbacks of triple glazing.
The Benefits of Triple Glazing
Noise Reduction
A property's windows and doors are often the main entry point for outside noise. Single pane windows are restrict noise the least, as they are made from single sheets of glass. Tripled glazed windows, on the other hand, are very good noise insulators, as they are made from three glass panes separated by air or gas filled pockets in a sealed unit within an efficient frame . If you live in an area with high traffic noise pollution or noisy neighbours, tripled glazed windows could help to improve your home life dramatically.
Enhanced Heat Insulation
Triple glazed windows help to keep your home cool in the summer and warm in the winter. The enhanced heat insulation properties of such windows can help you to save a same fortune on your monthly energy bills. This is because you should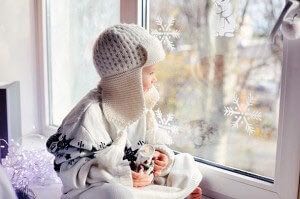 find that you need to run air conditioners for shorter periods of time in the summer and heaters for shorter periods of time in the winter.
No More Drafts
Old windows often develop tiny cracks and leaks around their edges, which cause cold drafts inside your home. New tripled glazed windows will eradicate drafts as they are sealed incredibly well and are designed to last for decades.
Reduction in Condensation Build-up
Condensation forms on windows due to the difference between the internal and external temperatures. When windows are comprised from three layers, the rate of heat loss is greatly reduced, meaning indoor window surfaces remain dry.
Drawbacks Of Triple Glazing
Higher Cost
Triple glazing has a perception of a significantly higher cost then energy efficient double glazed units, this is not always true and Triple glazed windows are similar in cost, yet most triple glazing offers a better energy efficiency rating than most double glazing.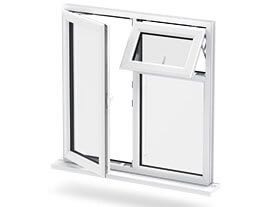 Potentially Poor Indoor Air Quality
It depends on what you are comparing the potential purchase of triple glazed windows to and what you are hoping to achieve as an outcome. lets say your home already has quality modern double glazed windows installed throughout with a good grade of glass such as A+ you probably would not notice a huge difference to warrant the cost.  On the other hand if you have older windows, single glazed, secondary double glazing or older Double glazed units then then you will notice the difference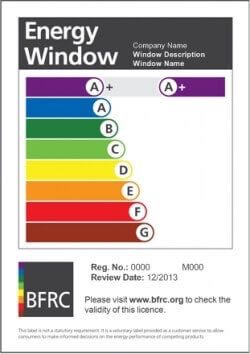 Triple glazed windows are only as good as the weakest point, typically the frame needs to be constructed and insulated to support the glass that will achieve the WER rating, the Window Energy Rating (WER) system follows a similar rainbow label that you the consumer may are familiar with on many other white goods, easily understanding the level of thermal performance for their new windowsAs you can see, there are many advantages to opting for triple glazing, but it is also important to take note of the drawbacks. If you have a large budget and are planning to remain in your home for a long time, triple glazing could prove to be a very wise investment. You could soon be on your way to enjoying cheaper energy bills, as well as a warmer, quieter house.
About Carrington Windows, Derby: We have a wealth of experience in installing triple glazing throughout Derby and Derbyshire and beyond, we are considered the local triple glazing experts for quality window and glazing technology and we're more than happy to answer your questions.
Call us on 01332 208833 or contact us to book a windows survey or to discuss your requirements.
Lets be social – Join Carrington Windows on social media for the latest deals, offers and advice