Designed with an ultra slimline profile, our modern aluminium windows offer clean aesthetics, making them suited to a range of contemporary properties.
Durable, versatile and extremely low maintenance, our aluminium windows can increase the value of your home. The profiles, despite their slim frames, offer exceptional strength and structural rigidity. Choosing an aluminium window is a worthwhile investment that will certainly add value to your property. These windows will provide you with beautiful long-lasting aesthetics whilst offering excellent security.
Here at Regal Carrington, we are an established home improvements company. With years in the industry, we have built up a wealth of skills and knowledge to deliver the best service. Our reliable team are efficient from the start to installation, offering advice and guidance throughout. With a selection of colours, styles and hardware available, you can make a window truly bespoke to you.

Features & Benefits
As versatile as they are strong, our aluminium windows can be manufactured to your exact specifications with virtually any RAL colour and finish available to you. Our comprehensive range of aluminium windows are designed to be smooth and sleek, offering a seamless finish. From traditional style properties to modern homes, make a statement with our stunning profiles.
Aluminium windows offer many advantages which is why they are a popular choice of window for both commercial and domestic housing. Their attractive looks coupled with great insulating and acoustic properties means they are a superb alternative to other materials. Using market-leading suppliers, our windows outperform other profiles on the market.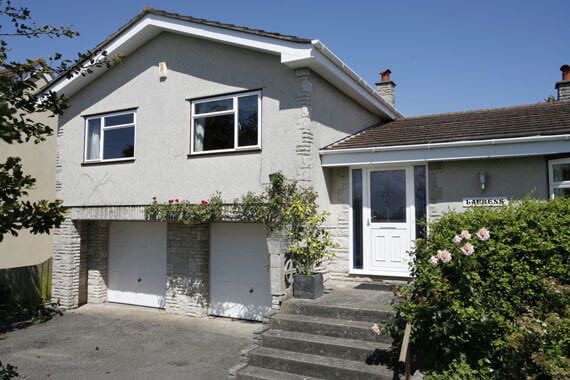 Weather Resistant
Highly resistant to weathering, our aluminium windows will maintain their functionality and incredible good looks for many years to come. With a robust core and durable sealant, aluminium windows with Regal Carrington won't let wet or windy weather in.They will never crack or warp over time and instead will retain their shape despite any harsh weather.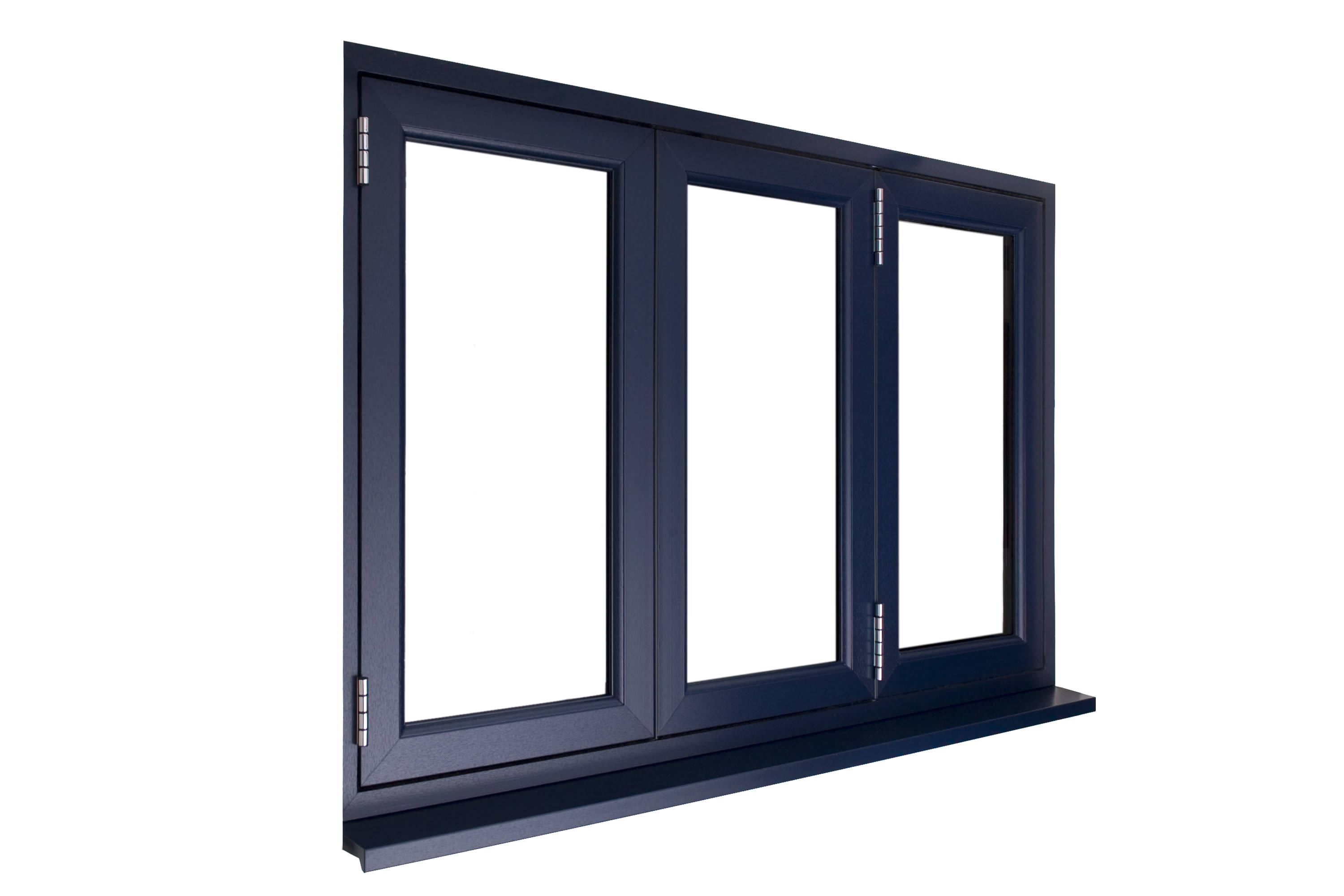 Durable
For a lasting investment, our aluminium windows provide longevity. The premium aluminium we use is incredibly durable, maintaining a stunning look along with high performance values. The aluminium windows require little maintenance to continue functioning at a high standard. Simply wipe down the moveable elements to keep them looking fantastic. This is the ideal solution for busy households.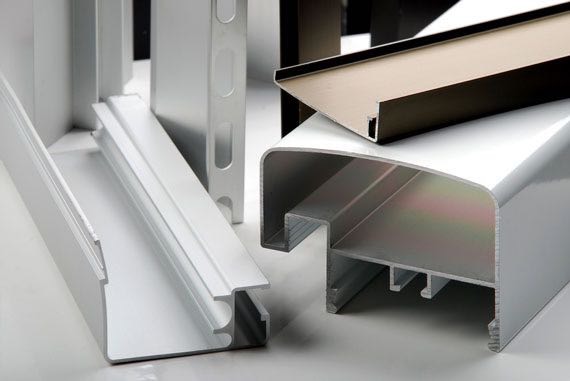 Modern
The slimline frames on our aluminium windows make them an incredibly modern home improvement. Contemporary in both performance and aesthetic, aluminium is favoured in the industry. Despite being modern in look, our aluminium windows can suit any style of home in Derby. Whether you live in a traditional style house, a modern home or an urban property, aluminium windows will suit the look of any house.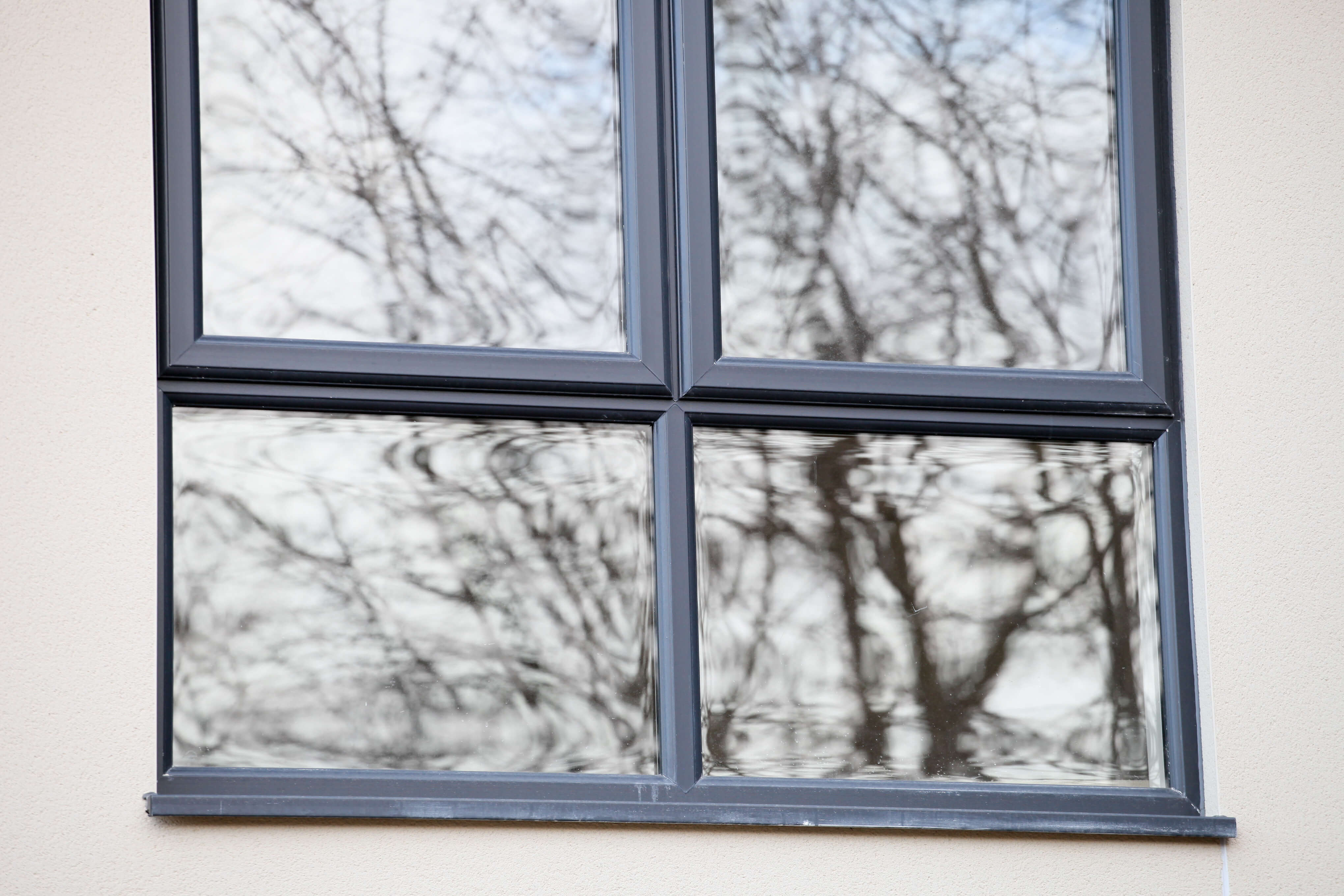 High Security
The high security measures we have in our aluminium windows ensure a safe home for you and your family. With exceptional locking systems in place, you won't have to worry about potential intruders. The advanced mechanisms are designed with longevity in mind, which we guarantee will not weaken or mechanically fail for an additional 10 years.
Modern & Contemporary Designs
Make your windows your own. Our range of customisation options will give you freedom in designing your dream window. With a fantastic colour collection on offer, you can design your aluminium window unique to you. Each window is made-to-measure, with a beautiful range of styles available.
The RAL colour system ensures a perfect match no matter what type of property you have. A comprehensive range of colours are available to suit all homes and décor. A powder coating gives you a high quality finish to the frame – no re-painting necessary. The low maintenance needed is ideal for busy households. Requiring a wipe down every so often, your windows will perform for years thanks to the premium materials.

Why Choose Regal Carrington?
Here at Regal Carrington, we are leading local installers of bespoke double glazing. We are proud to offer a reliable service, promoting professionalism with every project. The reliable process is prompt, from quote right through to installation. Our expertise in the industry and knowledge of double glazing makes us a reliable company for you.
With accreditations from FENSA and profiles backed by the Secured By Design initiative, you can trust us to deliver quality. We offer both domestic and commercial properties, so we are happy to accommodate your project. Add significant value to your building with Regal Carrington, and invest in an bespoke product with us.
Aluminium Window Prices
Our aluminium windows offer security, style and strength. Each profile is made to your specifications, with your choice of style and design. As each project is different, our prices vary based on personal preference.
Use our handy online tool to get a quote today. Just input your specifications and style choices, and we'll get back to you with a competitive price.
Get in touch with us today using our online contact form. We will get back to you as soon as possible to answer any questions you may have. Alternatively, give our office a call on 01332 208833 and our friendly team will answer your questions.