Our beautiful French doors will elegantly connect home and garden with their open aesthetics. Our contemporary Duraflex French doors give you that touch of continental flair, offering a wide open view with ceiling to floor glass panes.
Our quality range offers the perfect balance of style and leading technology. Creating a seamless connection between rooms, our uPVC French doors open up your home with welcoming aesthetics. Our French doors will certainly make a big difference to your home, enhancing natural light and making your property appear bigger and brighter.
Start your free online quote today to improve your Derby home. Our French doors, as well as our entire range of products, are made to measure. We offer a range of customisation options, including colours, finishes and hardware accessories. Design your French door today using our quoting tool, which will give you a price in minutes.


Features & Benefits
A popular feature of the modern home, French doors have made a name for themselves in the home improvement market. These classic doors offer a timeless design – they are always in style. These doors are designed to create a light and airy atmosphere with warm and inviting aesthetics which is why they are so often used as connecting doors. Whether you choose to install French doors within the home of as an entrance to your garden, these doors will give you years of value.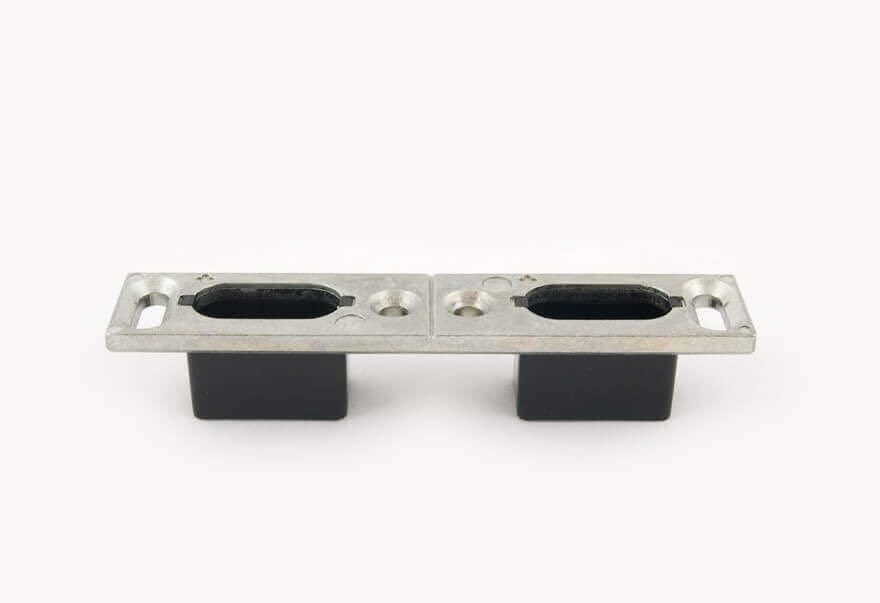 High Security
High security guaranteed, an advanced locking system is fitted for exceptional security. We also offer a choice of locking upgrades, for those wanting to further protect their home.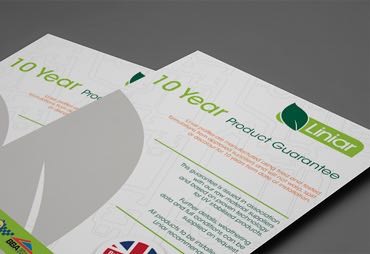 10 Year Guarantee
Our Duraflex French doors are protected against cracking, warping and discolouration. A 10 year manufacturer's guarantee comes with all our doors, giving you complete peace of mind.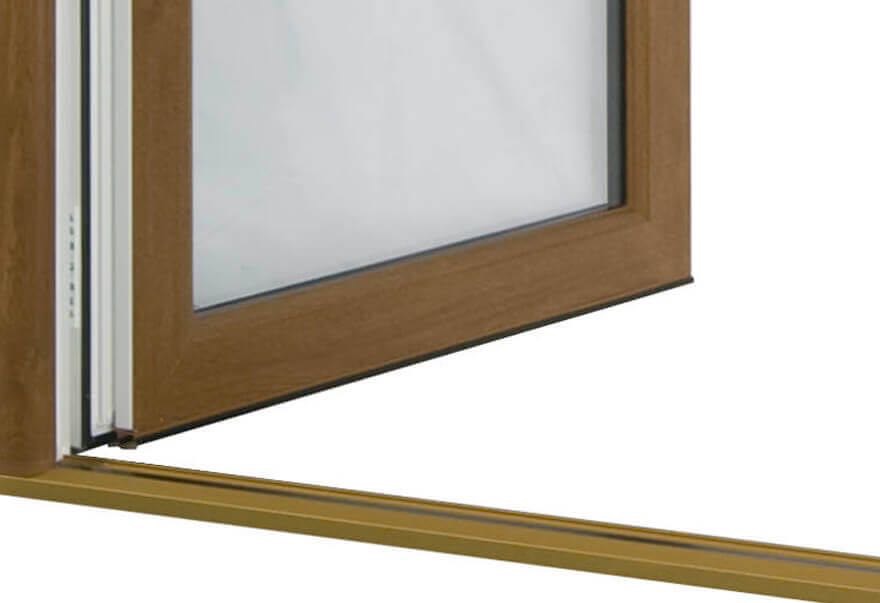 Milled Threshold
Our Duraflex French doors feature a unique milled frame-to-threshold jointing system which eliminates the need for moulded plastic end caps. We also offer low threshold options for wheelchair users.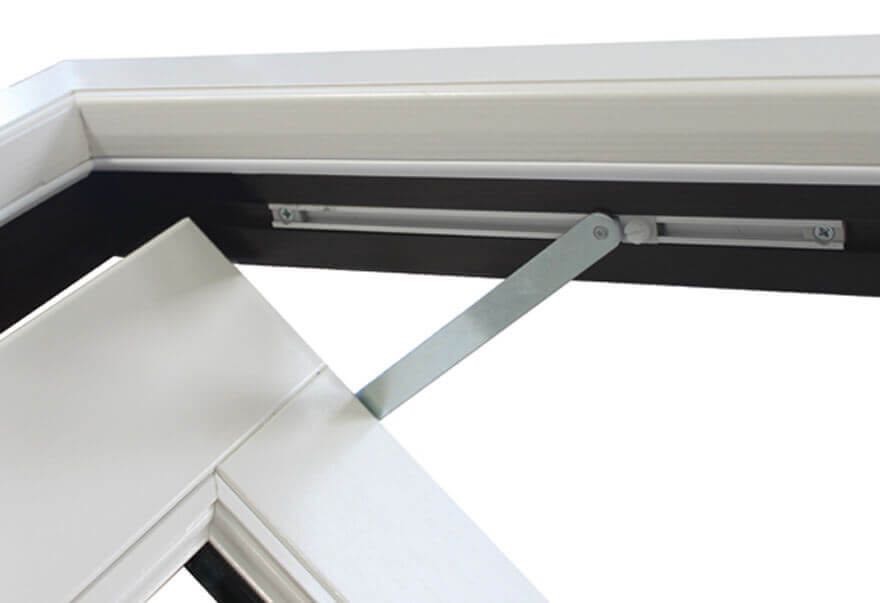 Door Restrictors
Optional fitted door restrictors are available on all our French doors. This is to help avert damage by preventing opening past a single angle.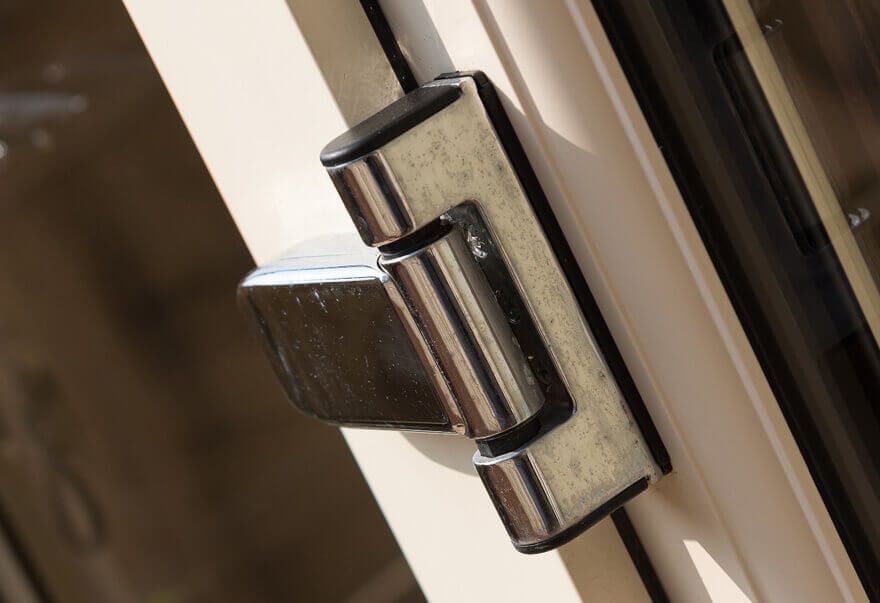 Hinges by SFS Intec
Our slimline 2D door hinges are available in a choice of premium colours which extends across our entire Duraflex uPVC door range.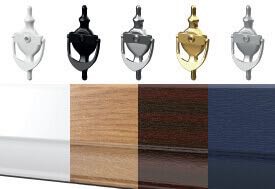 Cohesive Colour
Choose from a comprehensive colour range. We offer a wide variety of stylish finishes to complement all types of property.

Elegant & Sophisticated Looks
If you are looking to add a touch of elegance then our uPVC French doors are the epitome of sophistication. Highly crafted, our beautiful French doors make perfect room dividers, allowing you to benefit from a separate living area without the feeling of being closed in.
Our French doors offer great versatility no matter the weather. In the winter months these doors allow you to appreciate the outdoors with expansive views of the outside whilst keeping your home warm and efficient. In the summer, these doors also provide you with easy access to your garden and offer flexible ventilation between rooms.
Kitemark Certified
Our Duraflex French doors are Kitemark certified and have been stringently tested.  Awarded the BS 7412 and PAS 24, our doors have remained strong in the face of extreme physical attack methods. When you choose our uPVC French doors you can be assured of a top quality product.
French Door Prices Derby
Our stunning French doors offer a wealth of practical benefits, including security, style and strength. Each profile is made to your specifications, matching your existing decor perfectly. As each project is different, our prices vary based on your choices.
Use our online quoting tool to get a quote today. Just input your specifications and style options, and we'll get back to you with a competitive price. This is quick and easy to use and will give you a price in minutes. You are welcome to use this as many times as you like on our entire product range.
Get in touch with us today using our online contact form. We will get back to you as soon as possible to answer any questions you may have. Alternatively, give our office a call on 01332 208833 and our friendly team will answer your questions.