Conservatory Roofs Derby
Renovate your Derby home with a bespoke conservatory roof. Whether you want to update an existing conservatory or you're looking to build a new room from scratch, our roofs are the ideal solution. Using some of the industry's leading suppliers, we are able to offer this superb home improvement.
Our Conservatory WARMroofs are a luxurious way of keeping your home energy efficient whatever the weather. Thanks to our replacement conservatory roofs, your Derby home will be kept warmer than ever before. You can enjoy the natural light your new WARMroof welcomes, without the concern of draughts or a drop in temperature.
For an addition to your home that is made to last, our conservatory roofs are the perfect solution. Each profile is weather-resistant, durable and offers superb thermal insulation. As well as this, it works to keep noise to a minimum, meaning you are free to enjoy your space in peace. Enjoy a wealth of benefits with our fantastic conservatory roofs.
We offer an array of customisation options, giving you creative freedom in the design. With a selection of colours, styles and hardware accessories, you can choose a truly bespoke conservatory roof for your Derby home. Get a free conservatory roof quote today using our handy quoting engine. This is simple to use and will give you a price in minutes!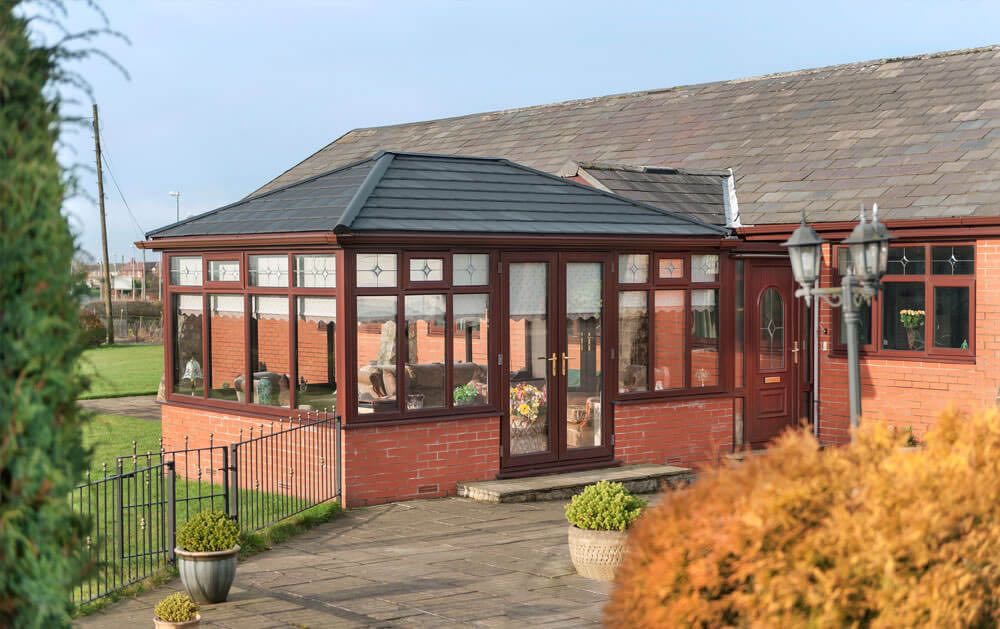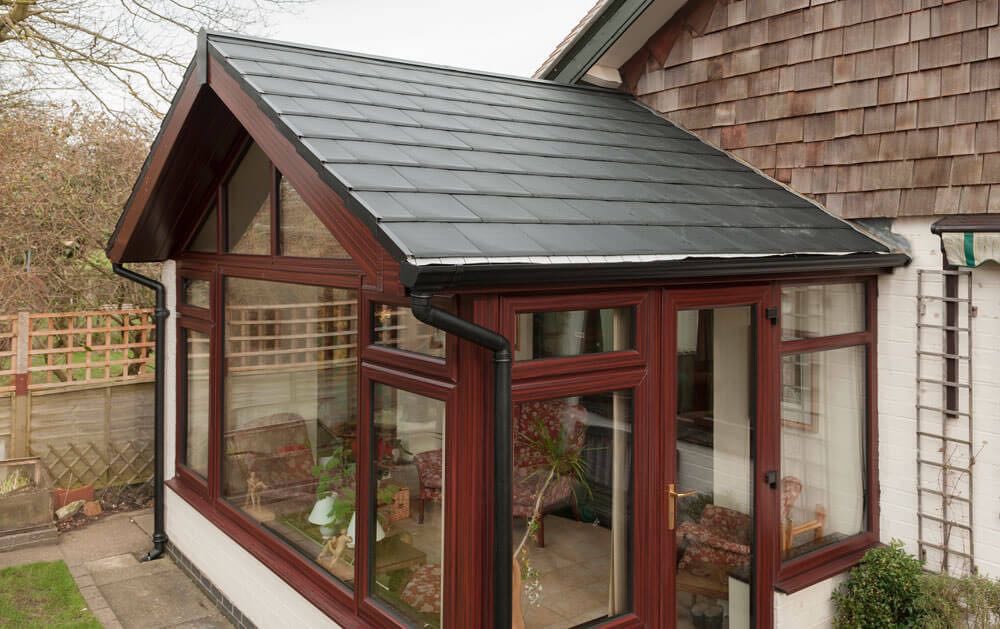 Sense of Grandeur
Transform your conservatory with our unique conservatory roof designs. Not only do they hold superb thermal efficiency and security benefits, but your conservatory will become the most impressive room in the house.
As conservatories in Derby homes become more and more popular, it's important to make yours stand out. With our WARMroof design, your conservatory will certainly be the envy of your neighbours. Why not add French Doors or Bi-Fold Doors to your conservatory, to match your exceptional new roof?
Thermal Performance
Each conservatory roof is manufactured with market-leading materials for superior performance. The tiled roofs excel in retaining heat within the new room, ensuring it remains cosy and comfortable. This regulates the internal temperature, preventing an excess of heat in the summer and stopping the cold air from getting in.
The roofs are made up of insulating boards and a thermally broken profile. This results in superior energy efficiency. This will fundamentally lower your energy costs, saving you money in the long-term. Choose our cost-effective conservatory roofs to improve your Derbyshire home.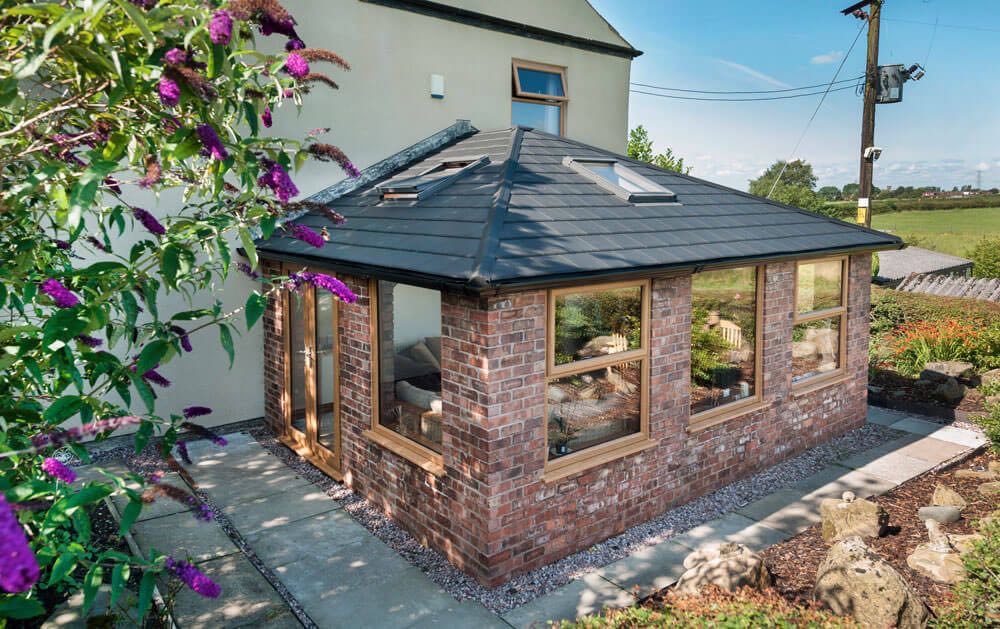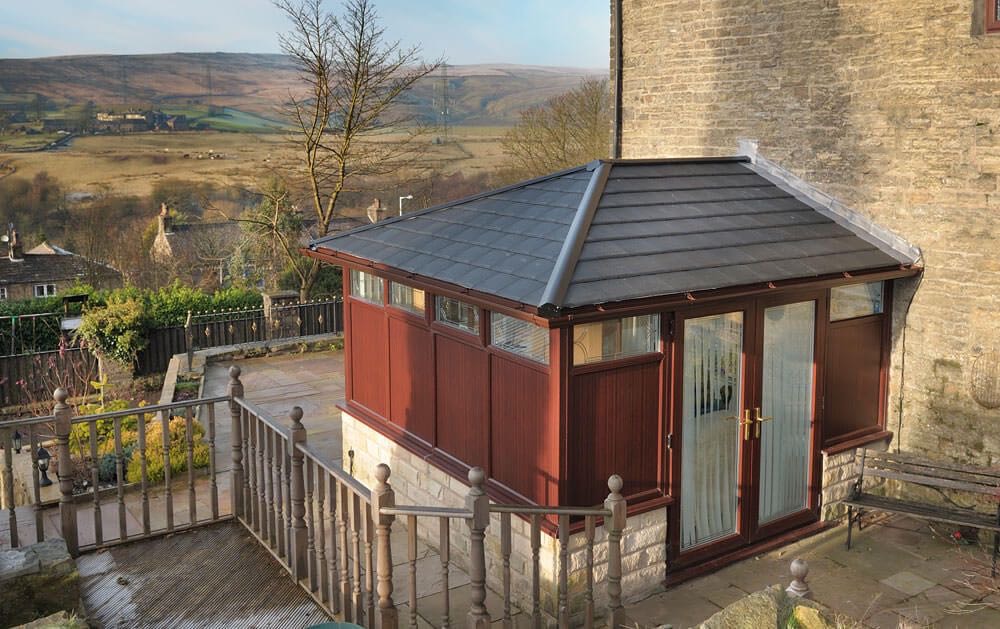 Built to Last
Our conservatory replacement roofs are made to last, perfect for garden rooms, sun rooms, single storey extensions and orangeries alike.
WARMroof technology is very robust, strictly tested and engineered using thorough roofing design and construction techniques.
Built to withstand the harshest of climates and effects of the often unpredictable British weather, our WARMroofs are perfect for your Derby conservatory.
Weatherproof
The house extension we install in Derbyshire properties is made with longevity in mind. With structural integrity, you are free to enjoy the new build for decades to come. Using some of the best materials on the market from leading suppliers, our house extensions offer a wealth of practical benefits.
Keep draughts and water ingress at bay, preventing internal damage. The profiles are multi-chambered for extra weather protection. Take advantage of low maintenance materials ensuring you are making a worthwhile investment.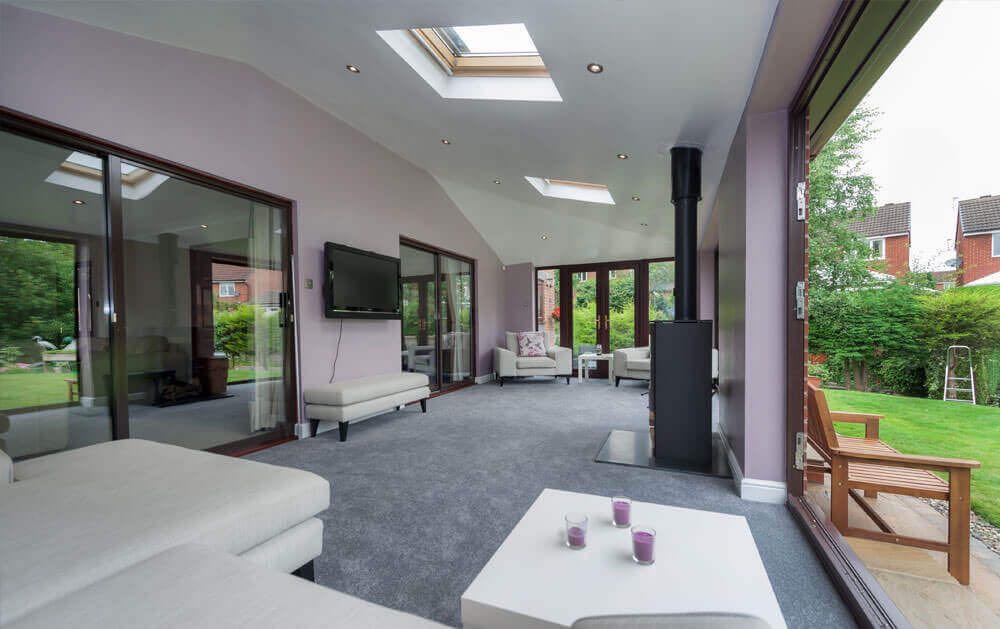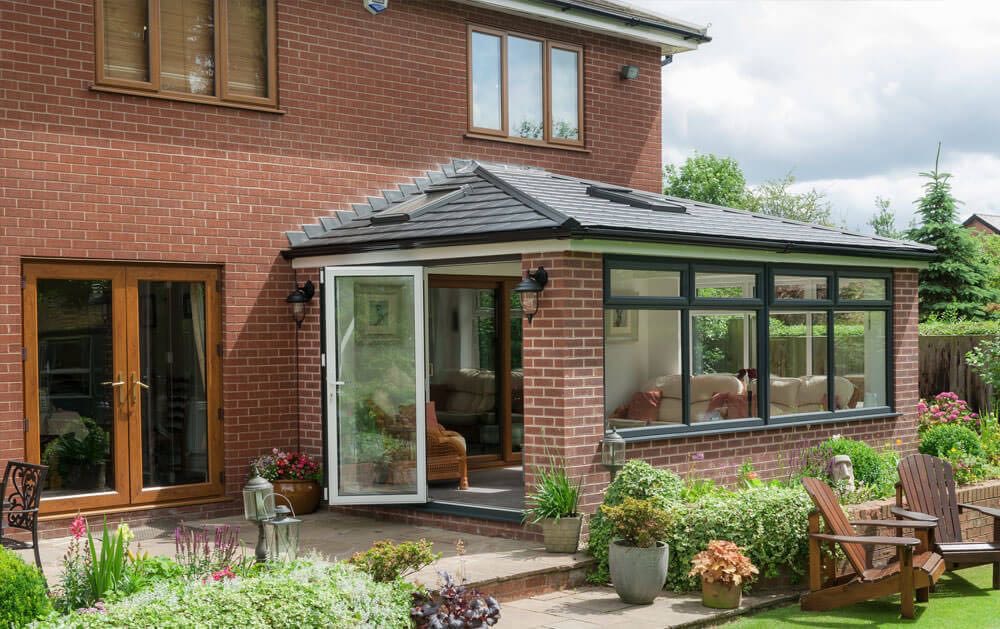 Download A Brochure
Download our detailed brochure to get even more information about how our conservatory roof upgrades could transform your Derby home.
Conservatory Roof Prices
Improve your home in Derby today with our fantastic conservatory roofs. We can customise the finished look based on your specifications, with your choice of colour and finish. Each roof is made-to-measure so prices can vary between customers.
Get a free conservatory roof quote today by using our handy quoting tool. Just input your design choices and specifications, and we'll get back to you as soon as we can with a price. This is simple to use, giving you a bespoke price in minutes!
Give us a message by using our contact form. We are happy to answer any queries you have about our double glazing. Alternatively, you can give our office a call on 01332 208833 to ask us anything.