We offer stylish uPVC doors for homes in Derby and surrounding areas. Our high quality Duraflex doors offer exceptional weather resistance and protection.
Our attractive and sophisticated double glazed doors will make a big difference to your home, enhancing its existing character and looks. Thanks to our wide range of standard and bespoke colour finishes, you have a choice of keeping things traditional or going for something more modern and new. Whatever your personal preferences, we have the perfect style combination for you.
Make a worthwhile investment in our uPVC doors. They are an incredibly popular option because they require very little maintenance. Additionally, the high-quality materials resist weather damage, preventing issues like warping, cracking, rotting or distorting.
Start your free online quote today to see our uPVC door prices. We have an easy-to-use quoting tool, which can be used as many times as you like. Simply input your specifications and style options, and you'll receive a price in minutes.


Features & Benefits
All our customers can benefit from the exclusive uPVC door range by Duraflex. Made right here in the UK. These market leading doors offer incredible aesthetics, efficiency and security, as well as being 100% lead-free. Our eco-friendly uPVC doors boast the latest uPVC technology and design, making them superior to other products of their kind.
BSI certified, our double glazed doors have been tested to the latest British Standards criteria. You are guaranteed quality performance. As well as this, our versatile uPVC doors include several design features for resilience against unwanted intruders. For both front and back uPVC doors, the product is integrated with multi-point locking systems. The doors are manufactured with an anti-pick, bump and drill locking cylinders for your security.
It's fundamental that a door reaches high levels of thermal performance. We are proud to say our products excel in terms of energy efficiency. The combination of materials including uPVC and double glazing work to prevent heat loss, and stop an excess of heat in warmer months. You also won't have to worry about draughts with our doors.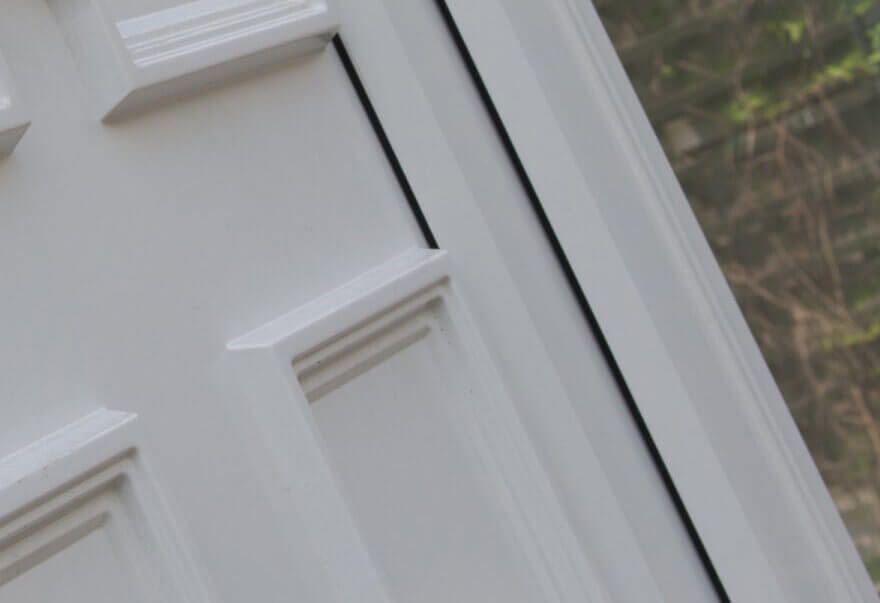 Universal Rebate
Our Duraflex uPVC doors feature a universal rebate, allowing for flexible design. A common rebate detail on all our products means our doors can have our astragal bar glass decoration too.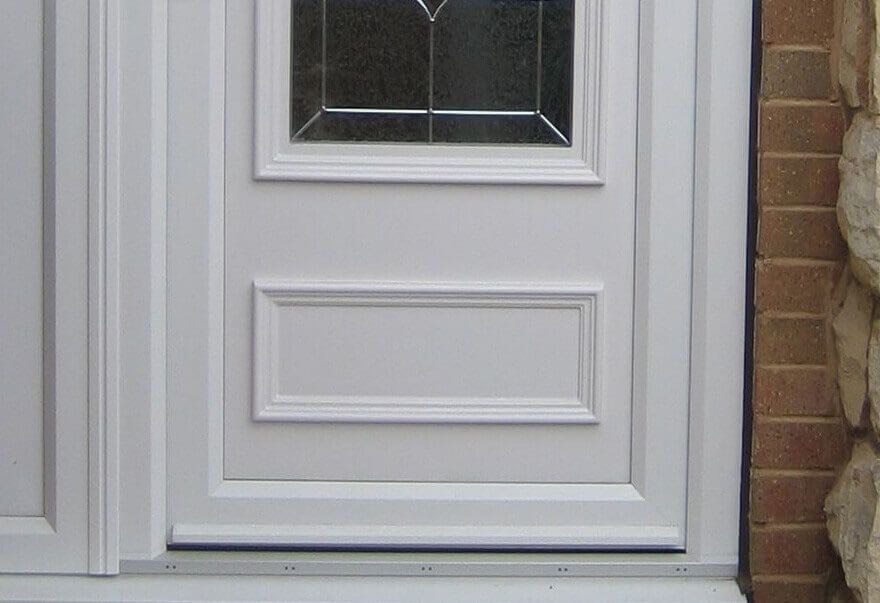 Low Threshold
All our uPVC double glazed doors come with low threshold options – all compliant with Part M of building regulations. Specified to your requirements, our doors can be designed for wheelchair users.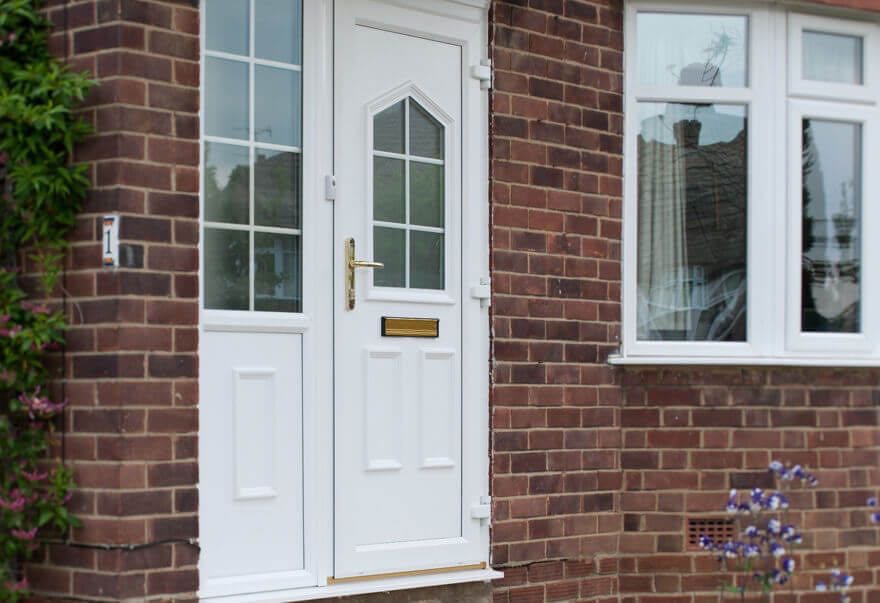 Panic Door System
Our push bar panic doors are ideal for situations requiring an emergency escape. A panic door system is available on all our uPVC back doors. Perfect if you are in need of a quick exit.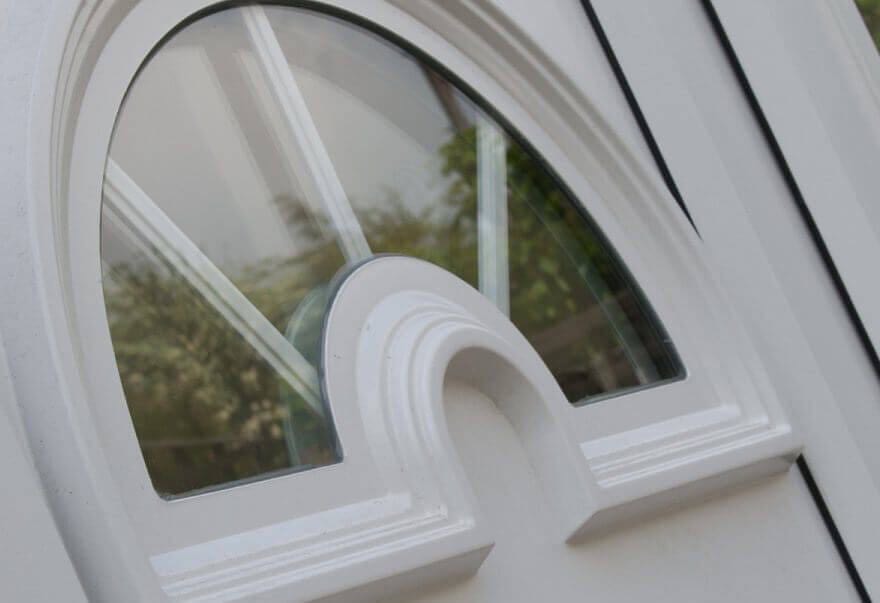 Hand Finished
Our hand finished uPVC doors are all exceptionally crafted for a sleek and stylish finish. Each uPVC door is completed by skilled caftsmen to ensure a high quality aesthetic. Only the very best doors leave the factory.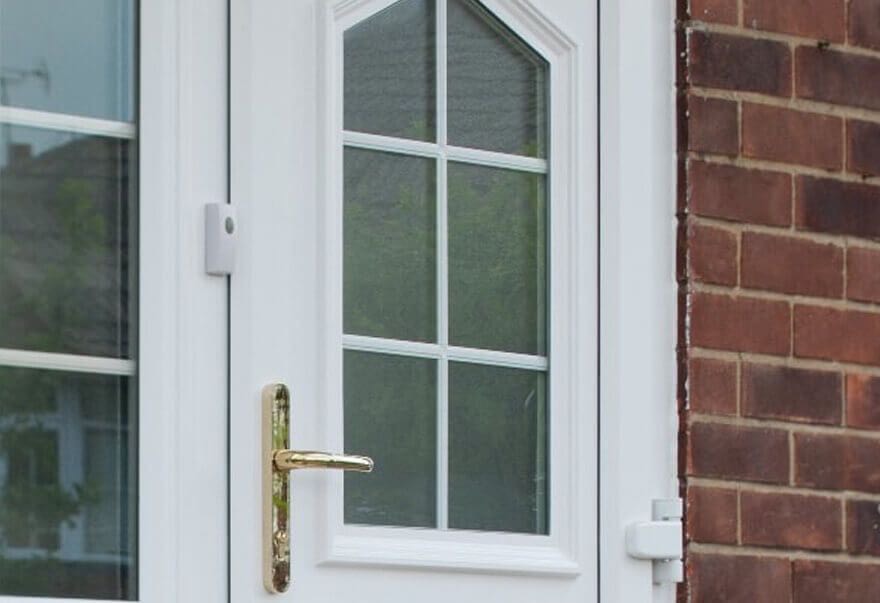 Security Guarantee
Offering exceptional security, our double glazed doors feature advanced security systems. All doors fitted with our locking systems are guaranteed against mechanical failure for 10 years after installation.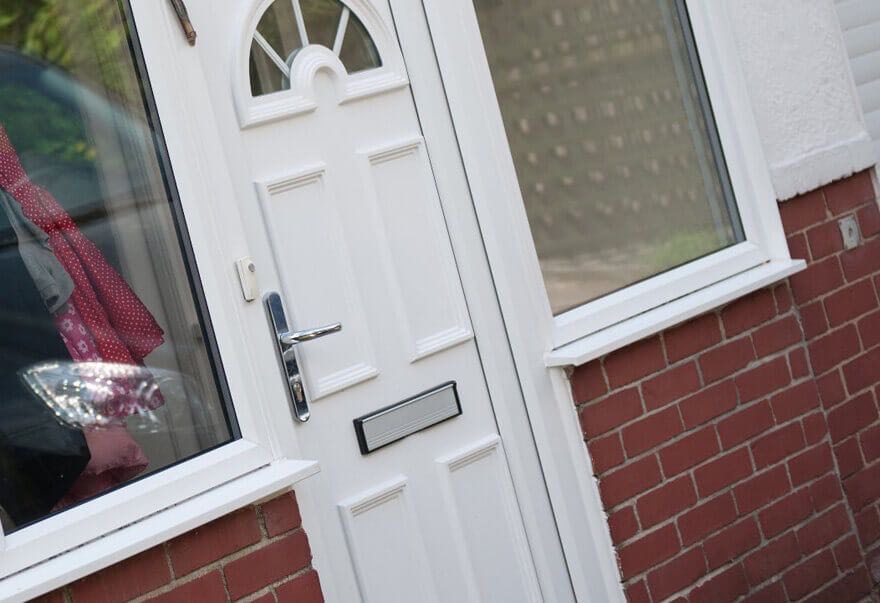 Panel Choices
We offer a range of raised half, quarter and flat panels with fully integrated pet entrance options.  Our panels are designed to complement our outstanding collection of uPVC door styles and designs for a perfect match.