Quality Conservatories Mansfield
Regal Carrington Windows supply and Install quality home Improvements, throughout the Midlands, in this article we will discuss some of our recent installations of Conservatories Mansfield
Regal Carrington Windows offer an extensive range of bespoke home improvement solutions, expertly installed throughout the Midlands, including:
Our entire range of conservatories orangeries and conservatory roof replacements are tailor made to order, ensuring the perfect fit to your property. With the winter firmly on its way now is the time to start thinking about enjoying that extra living space that you can use all year round whilst still adding value to your home.
Right Now Regal Carrington Windows will introduce you to our entire range of conservatories. Explaining why we are one of the best choices for Conservatories in the Midlands.  We also provide a free design and styling survey with one of our friendly team whom will explain the options and discuss the different styles
A little bit about Regal Carrington Windows and why we are one of the leading Conservatories Mansfield installers and suppliers. We are proud to be one of the regions most established suppliers and installers of beautiful conservatories. We have almost thirty five years' experience in providing the region with attractive and practical home improvement solutions.
Our dedicated team of expert installers have been subjected to rigorous training to ensure the perfect installation every single time. Throughout our thirty five year's trading experience, we have gained an impressive range of accreditations which prove the quality of our work and dedication of employees.
On top of our wealth of experience and accreditations, we offer a ten-year insurance backed guarantee with each of our conservatories. This ensures you have complete peace of mind when you invest in one of our conservatories. Furthermore, our entire range of conservatories are specially designed to offer increased thermally efficient living space, yourself and your family can enjoy all year round.
Why Choose a Conservatory from Regal Carrington Windows?
There are many reasons why you might choose to invest in a conservatory for your home. However the most popular reason we hear is a new conservatory or replacement conservatory roof is "a cost effective way of maximising the space of your property, which in turn increases the value of your home".
Gone are the days of a conservatory being a 'only use in summer' room. Or the place to avoid during bad weather. Our modern, energy efficient and secure conservatories ensure you and your family can utilise the extra living space that a conservatory brings to your home all year round. Relax in your tailor made conservatory this winter. Then all rear round.
Energy Efficient Conservatories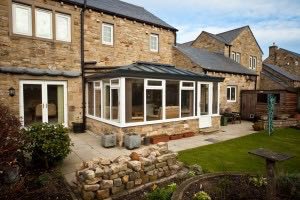 Here at Regal Carrington Windows, we have hand selected a huge and diverse range of orangeries and conservatories each is developed to be used all year round feeling more like an extension without the cost and planning consent. With this in mind, you may wish to view our range of conservatories as an alternative, yet effective extension for your home.
Use the added living space as a larger living room, family room, a contemporary styled office or even somewhere for the kids to play when the weather turns more Arctic or Mediterranean.
I hear you shout, "But won't it get too cold in the winter to use our conservatory?" Not a chance! Our conservatories are fitted with exceptional double glazed or triple glazed units, designed to utilise both your homes and the natural energy from the sun.
The double glazed units fitted to your conservatory work by trapping a layer of air between the two panes of glass. The gap separating the two panes of glass has to be carefully measured, too large and the air will circulate and the in built double glazing technology will be redundant. The trapped layer of air acts as a thermally efficient barrier, preventing unwanted cold air from entering your home and your expensive heating from leaving.

Benefits of using Energy Efficient Double Glazing
Reduced energy bill
Customers have greater control over energy costs
Environmental benefits less heat escaping
Lower maintenance costs for premises
Professionalism of our service
Security Matters
Essentially, we fit all robust locks, multi point locking systems and reinforced hinges into the actual conservatory frame. Behind a thick layer of reinforced glass. The glass acts as a protective cover for the locks and hinges, keeping them far away from meddling hands and corrosive weather conditions. Ensuring your conservatory retains its effortless functionality and security values.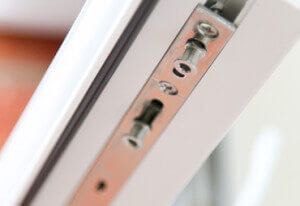 Our Conservatory Installation
Regal Carrington Windows focus upon "Guaranteed Happiness" this is our commitment to offering the best customer experience, service and high quality products, all installed by master craftsmen.  We do our best to cause minimal home intrusion when fitting your bespoke conservatory to your home. Furthermore, we'll ensure that your home is left in a neat and tidy manner – just as we found it. If you think of any questions throughout your conservatory installation, please feel free to ask one of the builders on site. We'll be more than happy to answer any questions you may have.
Conservatory Prices – Quick Quotation
If you feel that now is the perfect time for you to invest in one of our bespoke conservatories for your home, why not obtain a quick online quote? Simply visit the online quote section of our website, select the conservatory you are most interested and click go. You'll receive your no-obligation quote instantly, alternatively we would be happy to talk you through the options, styles, energy ratings and security options by providing a free survey you can book your free survey online now and one of our friendly team members will contact you to confirm the arrangements.
Or, if you'd like further information on any of our conservatories, you can contact a member of our team for further details. Again we are more than happy to discuss our conservatories with you. For a more personal touch, why not give us a call on – 01332 208833.