Nottingham UPVc Front Door the Options available to you
If you are in the market for a new Nottingham UPVc front door, then it could be important that you understand the options available to you.  Here at Regal Carrington Windows supply and fit a stunning range of Composite Doors , aluminium doors and UPVc Doors throughout Nottingham and Nottinghamshire.
Different Types of Exterior Doors Available
Typically there are 4 different types of doors available
Wood Doors Nottingham

Wood Front Door Nottingham
Wood Back Door Nottingham

UPVc Doors Nottingham

UPVC Front Door Nottingham
UPVc Back Door Nottingham

Composite Doors Nottingham

Composite Front Door Nottingham
Composite Back Door Nottingham

Aluminum Doors Nottingham

Aluminum Front Door Nottingham
Aluminum Back Door Nottingham
 The Pros and Cons of a Wooden Door
Wood Front Doors:
Pros – When treated correctly exterior solid wooden doors, front doors and back doors can last far longer than any other type of door, some doors have been fitted and used for hundreds of years, they retain character and are beautiful to look at, with a natural texture. Wood can be adapted in size and repainted in different colours. Door furniture may be easily changed.
Cons – Wooden doors are vulnerable to the elements need to be treated and maintained and can be prone to twisting and warping. Cheap wooden doors can come apart at the joints and may rot if not sealed correctly. There are many cheap imports available and it's tough to see the difference before it's too late. Laminated or stabilised timber (small sections glued together) offer greater stability.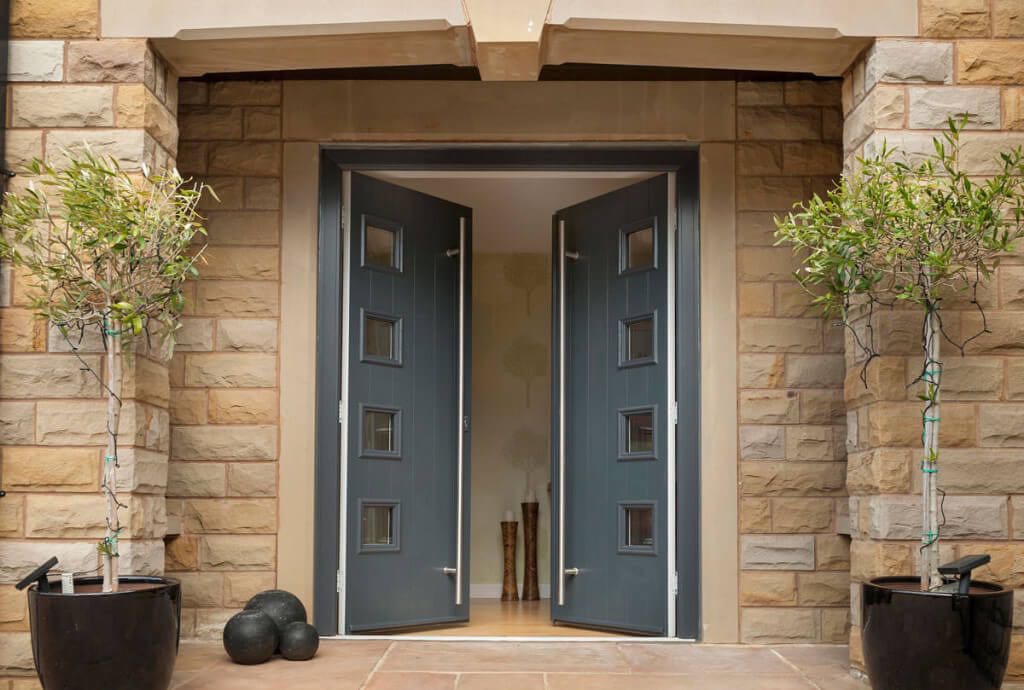 UPVc Front Doors :
Pros – uPVC front doors are low maintenance and require no painting or staining. They are well insulated, more stable than timber and usually come with multipoint locking systems and push bar systems that meet or exceed the secured by design initiative and Police Recommendations. UPVc doors can be designed to include additional glazing, panels and pet access.
Cons – Doors tend to have a 'narrow' appearance due to the thickness of the uPVC frame. It will be difficult or impossible to change the size or colour of a door once it has been fitted, or to change locks and door furniture with ease.
Composite Doors:
Pros – Composite front doors are made from a mixture of materials, such as glass fibre, which is pressed together and glued under high pressure. These are then clad in an outer skin which can be made to look like real wood but are far stronger, will not warp or require repainting. Virtually indistinguishable from wooden doors, they are highly insulated and are often supplied with multi point locks.
Cons – Composite doors tend to be more expensive than other options.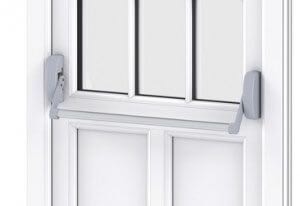 Aluminum Doors
Pros: Aluminium Doors are usually fitted in the commercial sector and specified by architects as some options can offer extremely high levels of security, (at a cost) .  Aluminium Doors are also used by homeowners as Back Doors, usually aluminium framed doors with glass panels to allow extra light.
Cons: Generally speaking, aluminium doors are less insulated and may be heavy, needing the frames to be recessed and fitted into the structure. An expensive option that is generally used for a purpose and little design alternatives.
Regal Carrington Windows Recommendation
On a budget: Regal Carrington Windows recommend UPVc Front Door Nottingham, Low maintenance doors, insulated and plenty of options available for the Front Door and the back door.
In search of Quality: Regal Carrington Windows recommend a composite Door Solution, stylish, modern secure and well insulated.
Be the envy of your neighbourhood with our sleek designs and authentic wooden finishes. We will skilfully craft your new Composite Door to perfectly match the style of your Nottingham home.
Here at Regal Carrington Windows, we understand that no two homes are the same – which is why we offer an entirely customisable front door from start to finish.
Choose from an extensive array of beautiful door colours and charming finishes. Our elegant woodgrain finish makes your Composite Door look and feel like real wood, without the hassle of upkeep!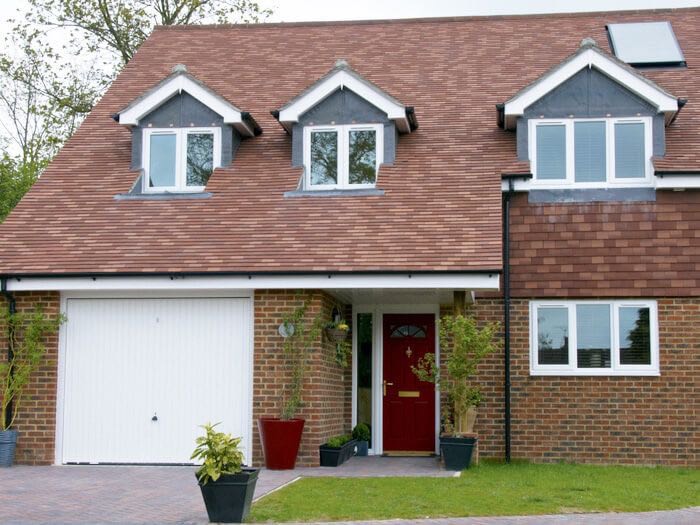 Nottingham UPVc Door Cost
Use our online quoting engine to select the ideal Nottingham UPVc Front Door for your home. Receive a cost estimate in seconds.
Our friendly team are always happy to help; why not use our online enquiry form to get in touch or contact us on 01332 208 833.