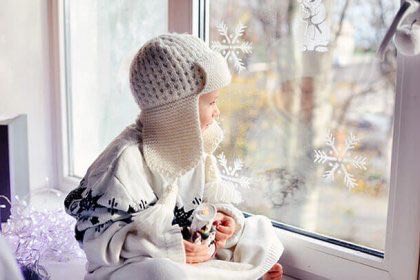 Understanding Double Glazed Windows
Most people know that they should have double glazed windows on their homes and doors, but not everyone is aware of why.  Before you buy new or replacement double glazed windows  you should understand why you need them and the benefits you.  To fully understand double glazing you need to know what are, the advantages it offers and what the overall benefits are.
What are Double Glazed Windows
The best place to start would be to know what double glazing is.  A double glazed window has 2 panes of glass with a layer of air separating them.  The double panes and air are what make them different to traditional windows.  Most older buildings have single glazed windows which are a single pane of glass.
The Advantages of Double Glazed Windows
There are 4 primary advantages to double glazing when compared to single glazing.  The first is that warmer air is kept inside the property resulting in lower heating bills and fewer drafts.  The second advantage is that double glazing works at keeping outside noises out.  (and inside noise in) This means that you will hear less street noise inside your home.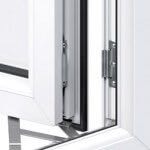 The third advantage is that the amount of condensation inside your windows will reduce.  The last advantage is that these windows are more secure.  It is harder to break a pane of double glazed glass when compared to single glaze.
Effect On Energy Bills
One of the overall benefits that people have with double glazing is that their energy bill is reduced.  A survey done of homeowners with double glazing found that 60% felt their home was warmer while only 36% stated that they had seen a reduction in energy bills.  If you have double glazing you should see a reduction in energy bills due to the fact that you home loses less heat through the windows.
Choosing Double Glazing Frames
When you look at double glazed windows you will notice that there are a number of different frame types available.  These different double glazing frames are also called profiles, It is important that you have frames which work well with the glass otherwise you will not receive the full benefits of the double glazing.   The most common frame type is uPVC or unplasticized polyvinyl chloride.  These frames are fairly common and energy-efficient and perform well. uPVC frames are available in a wide range of differing colours and styles.
If you need wood frames these are typically higher maintenance and less efficient however you can get uPVC frames that are finished to look like wood.  Actual wood frames may not always be a good option for double glazed windows as they are not usually as energy efficient and could negate some of the benefits of the glass.  However, if you look after the frames properly they could last a very long time.
Alternatives to Double Glazed Windows
If you are unable to install double glazing in your property there is one alternative.  Secondary glazing is the alternative which offers a second layer of glass over your existing window.  While it is not as effective as double glazing it will still help you save money.
Double glazing for windows and doors is something that all homeowners may consider as part of their home improvement projects. Infact double glazing projects are amongst the most popular home improvements projects in the UK.  These double glazed windows help to keep the heat in your home which results in lower energy bills.  Of course, it is important that you hire a good installer when you implement new and replacement windows or doors.
Carrington Windows
About Carrington Windows, Derby: We have a wealth of experience in installing bifold doors, uPVC Windows, double glazing and triple glazing throughout Nottingham, Derby and Leicester & beyond, we are considered the local uPVC Windows experts for quality window and glazing technology and we're more than happy to answer your questions.
Call us on 01332 208833 or contact us to book a windows survey or to discuss your requirements.
Let's be social – join Carrington Windows on social media for the latest deals, offers and advice.